Bape first released the INDIGO line in 2013, and luckily we have them again in 2016. The material of denim is used to make up this line, classic logo sweatshirt, sweatpants, pocket t-shirt, shorts and iconic hoodie, with a retro sense . If you have seen too many camo patterns and want a look as clean as possible, you should keep an eye on this indigo line.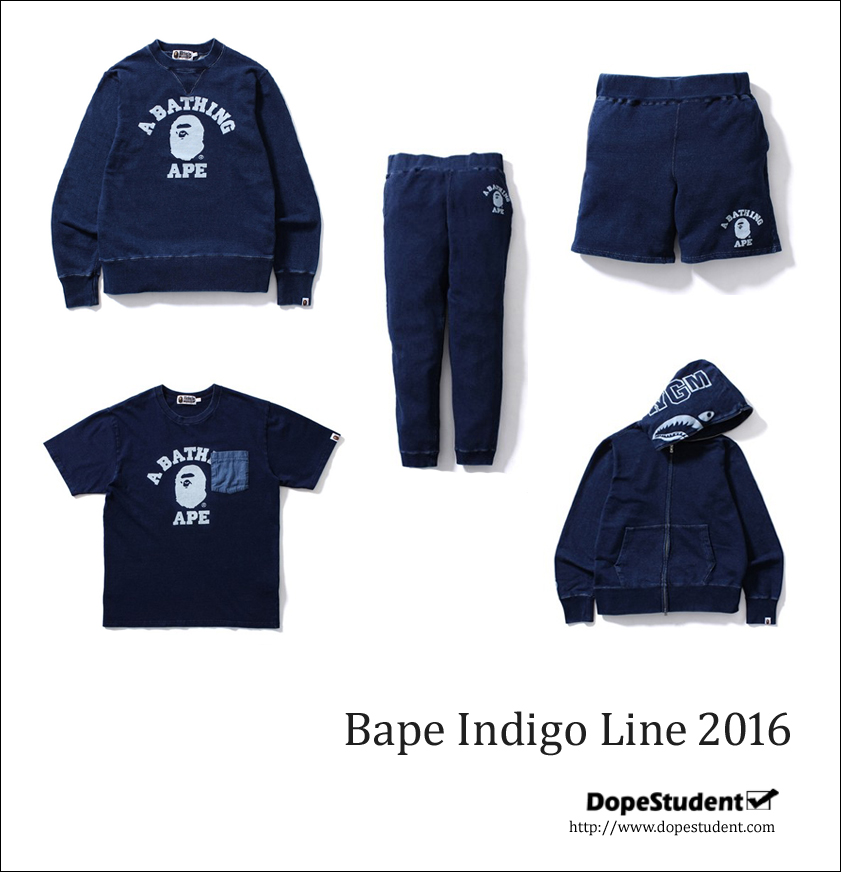 The collaborative capsule will officially launch on March 26.
The T-shirts in this collection will be released on April 23.
Currently Dopestudent carries the T-shirt, please click here to buy!