BAPE Undefeated 2017fw Collaboration
LA meets Japan once again in BAPE's latest collaboration with UNDEFEATED. The two brands previously teamed up for an apparel collection during FW16 and again in April of this year, when they launched an exclusive pop-up in Hong Kong. The collection includes a full range of apparel ranging from bomber jackets and sweatpants to co-branded T-shirts and hats.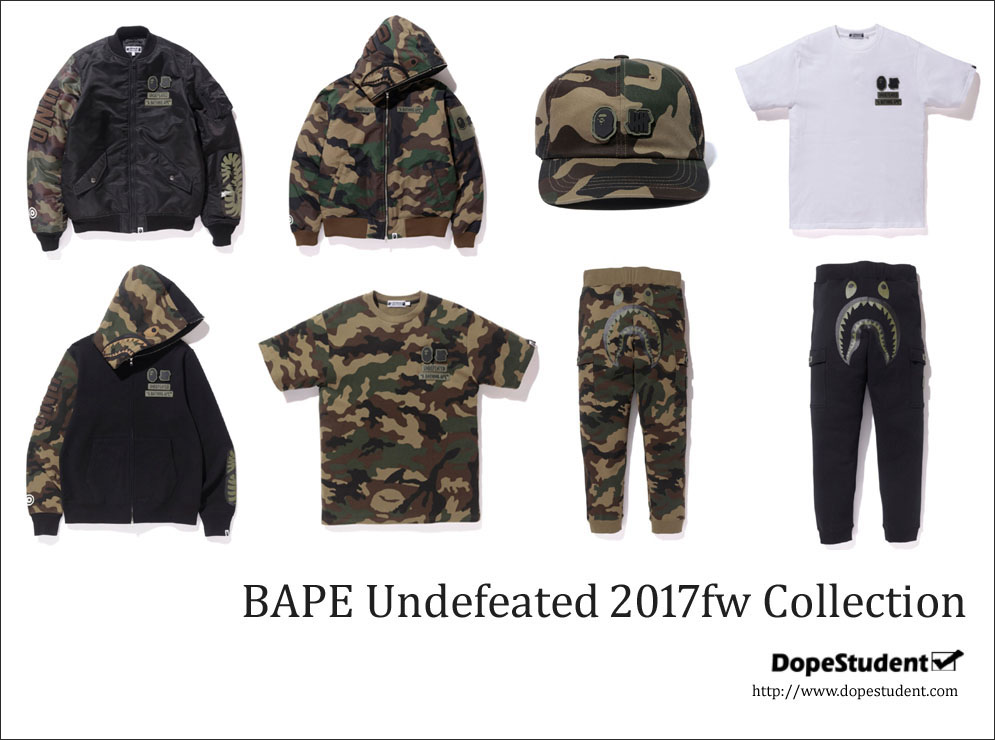 Their latest collaborative project will launch first at the UNDEFEATED pop-up store in I.T. Shanghai before seeing a global release on November 18.