Bape Hongkong Store 10 Years Anniversary
It has been 10 years since Bape had its first store in Hongkong. Actually before this store launched, the Bape fans already got their own channels to get the Bape  products, so Bape had really been a hot brand when it officially enter Hongkong, and there's no wonder this series of special 10 years anniversary products are released to memorize that historical moment. We could see the classic college tee, big face tee, half shark full zip hoodies in this collection, with the pattern of Hongkong features as well as individual code.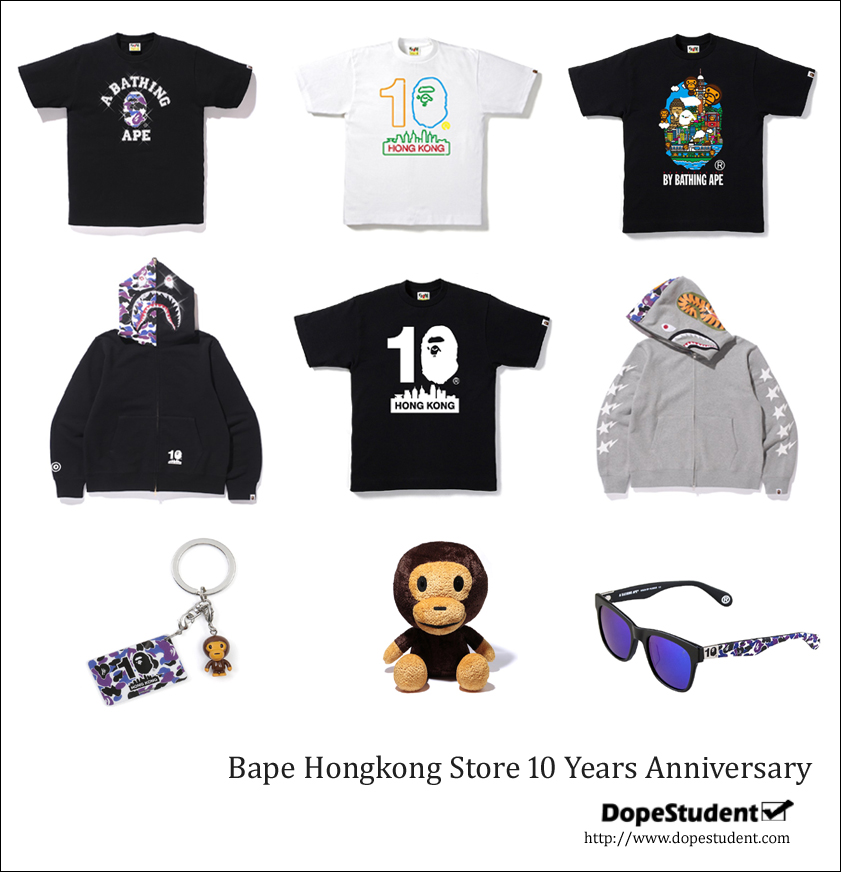 The collection will be released in full at BAPE stores on April 16.